Contact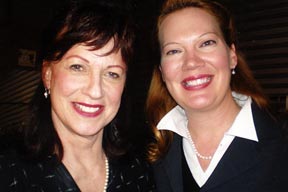 PO Box 30733
Long Beach, CA 90853
Email:
Direct message:
---
Latest News
Reviews are coming in ~
May. 3, 2022
"If Nobody Does Remarkable Things is a new play by Emma Gibson, with its world premiere at The Garage Theatre in Long Beach, and movingly directed by Pam Paulson.  Gibson masterfully serves a slice of life, set in the not-too-distant future, and it is served on a dusty, cracked plate. . . . . What really makes this production work for me, opening up to the idea instead of being turned off by guilt as a fellow human that contributes to carbon emissions, is the intimate and careful work that went into developing these characters and relationships."
Stage Raw by Joseph Klink
http://stageraw.com/2022/05/03/if-nobody-does-remarkable-things/
"Wray and Taylor bring a sweet, grounded quality to the piece. Both capable actors, it's their chemistry that truly shines. It's the kind of familiarity one only gets when acting with others for long periods of time. . . . .The conflict is brought on by the return of an old acquaintance Joel (Eric Pfeifer). Pfeifer is the other returning member of Panndora and with Chloe Ness they deliver one of the play's more charming scenes."  
Review from Long Beach The Grunion/Press Telegram by Sean McCullen
https://www.presstelegram.com/2022/05/03/showbuzz-the-garage-takes-on-new-play-pre-pandemic-new/
---
PANNDORA IS BACK!
Apr. 5, 2022
We are delighted to be returning to the GARAGE THEATRE after oh so long with a spectacular, award-winning new play by Emma Gibson, if nobody does remarkable things. April 29 - May 14. Tickets available here! 
---
Last Chance to Submit!
Jun. 30, 2021
Ben Jolivet encourages you to send your plays in by tomorrow's deadline
---
Deadline July 1 midnite!
Jun. 25, 2021
Irish Jimmy says ya got less than a week to submit your plays to PANNDORA'S BOX. So whadya waitin for? DEADLINE midnite July 1!
---
Links
---